Therapeutic benefits: Sleep longer and deeper with decreased anxiety while increasing attention & focus as you go through your daily tasks.
Eco-friendly: Made with a diverse textile mix including 100% biodegradable renewable materials.  Manufactured with minimal waste production.
High-quality: Setting a new industry standard in quality, truHugs 400-thread count 100% cotton comforter surpasses all our competitors who have 225-thread count.
Innovative design: Engineered to fix design flaws that plague other weighted blankets, truHugs' advanced weighted blanket is both functional and luxurious.
Easy to maintain: 100% machine or hand washable.
100% risk-free customer satisfaction guarantee: Risk-free return policy, paid return shipping, 1-year manufacturer warranty
300-thread count bamboo duvet cover
Manual method (preferred)

- Bamboo lyocell is a delicate fabric that may be hand-washed in cold water with gentle detergent.  Drip dry.

Convenient method

– Machine wash using the gentle cycle.  Drip drying is preferable to machine drying.  If line dried, briefly toss in the dryer with a damp towel to soften the fabric. 

Ironing - Bamboo lyocell is more resistant to wrinkling than most other fabrics.  However, upon purchase, you may wish to iron the blanket to smooth it out before first use.  Use only a warm temperature iron.  Too much direct heat to the duvet cover may scorch the lyocell bamboo.
400-thread count cotton duvet
Machine wash separately in warm or cold water.  Tumble dry low/medium.  Do not iron. 
You may return your product within a 1-month from receiving the product as long as the product isn't permanently damaged by user error.  No questions asked.
Return shipping and logistics are handled by us.  If you want to return your product please contact us for a shipping slip.  We pay for return shipping.
Bought the wrong color and weight?  We offer free exchanges.
Product includes a 1-year manufacturer warranty.
>> Our return policy can be found here
Size: 60 inches x 80 inches (queen, will work for smaller bed sizes too!)
Duvet cover: 300-thread count Lyocell certified bamboo
Comforter: 400-thread count cotton
Internal stitching: 4 x 4 inch grids
Filling: 400 GSM rounded glass micro-pellets
Price $219.99
The blanket with
huge possibilities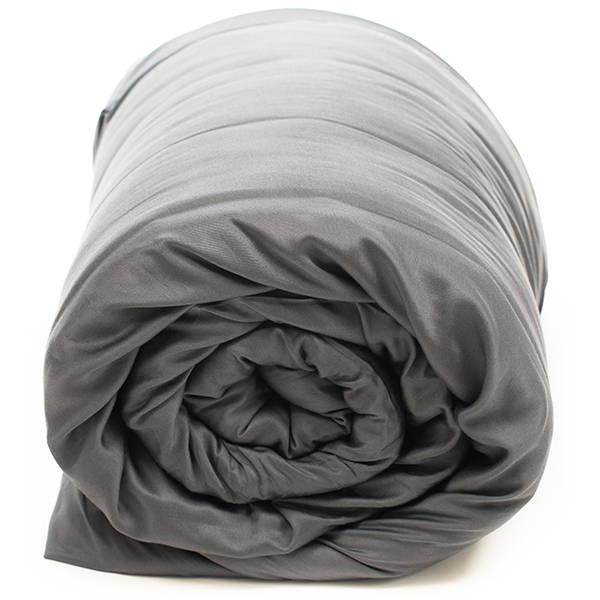 Sleep better, be a super hero
truHug's weighted blanket is designed to help you get a deeper, longer night's rest. The ultimate result is a happier, more focused you that can achieve anything.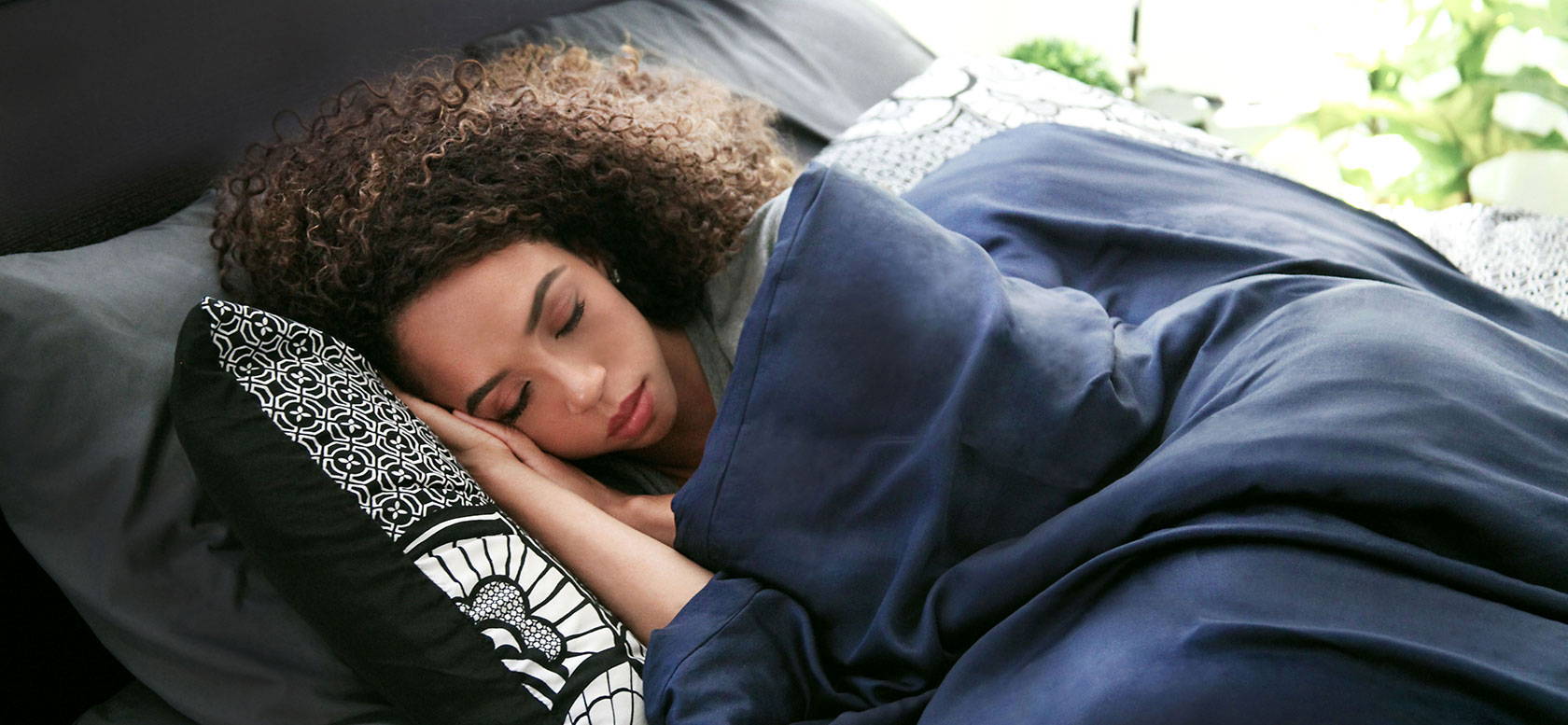 Fast delivery, no regrets
Try our product while taking care of it for one month and we will pay for return shipping.
Treat yourself to the best
truHug's reiterative product design process continually improves on product flaws prevalent in the industry with clinical, medical, and consumer community collaboration. Our first model has been engineered to have better temperature regulation, pragmatic functionality, and durability than industry standards. Join our forum to help inspire improved weighted blanket designs.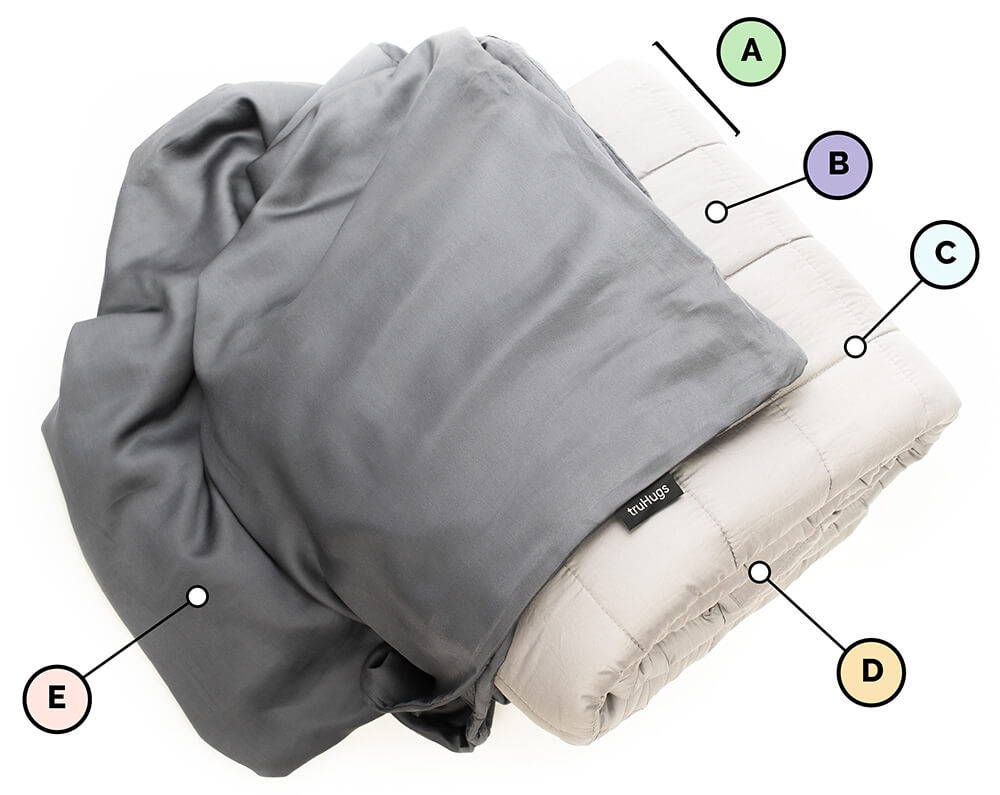 Gridded design

Applies pressure like intended

33% smaller than most of our competitors keeps pressure where its supposed to be for maximum therapeutic effect: over you, not beside you

Duvet surface linen

Increases durability & comfort

100% natural single ply 400-thread count cotton instead of the industry standard, 225-thread count. This increases comfort durability, and breathability.

High-density stitching

Increases durability

1.5x finer stitching than our competition ensures our blanket is made to last.

Weighted filler (inside)

Allows for effective transfer of heat

Our unique 400-GSM weighted blend has 5x the ability to transfer heat and allows for 40% reduced blanket volume.

Duvet cover

Increases heat dissipation & comfort

Our 300-thread count bamboo cover dissipates heat 50% - 80% better than cotton and other synthetic covers on the market.

Constructed from natural fabric that is innately hypoallergenic, anti-bacterial, and anti-fungal.

10% of all profits donated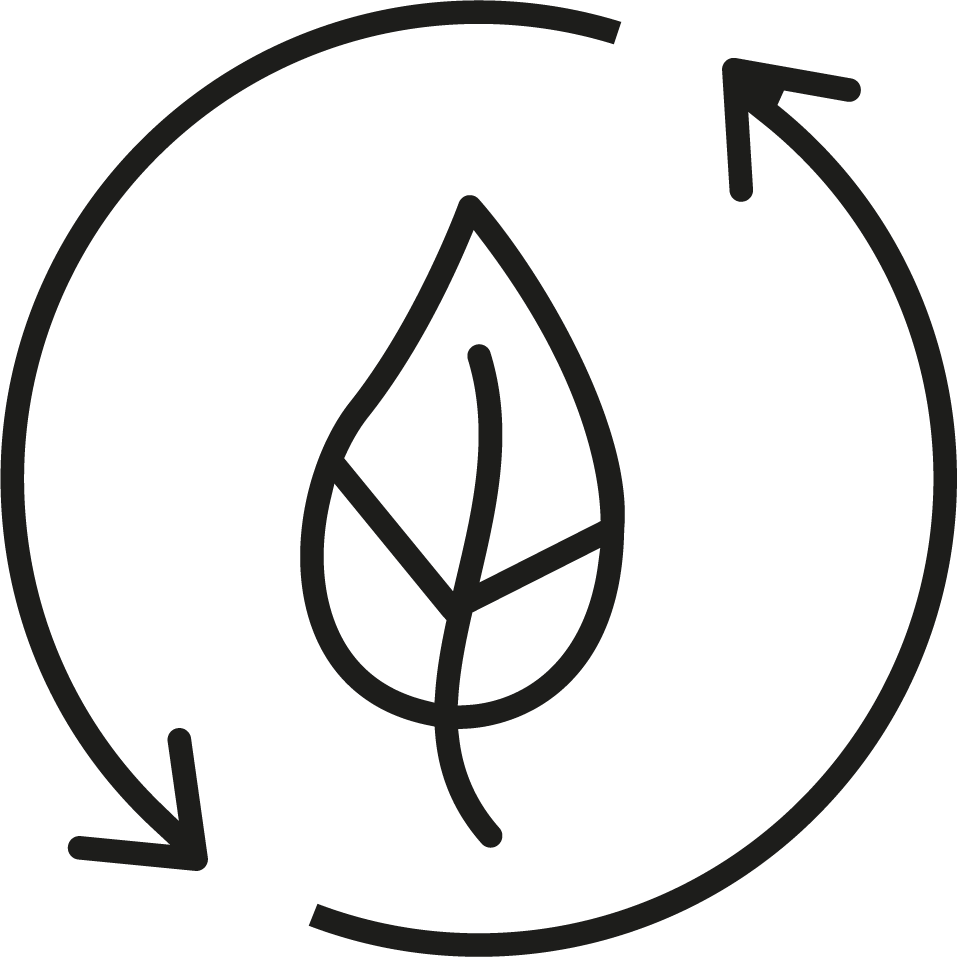 eco-friendly
manufacturing & materials
The truHugs weighted blanket is constructed from a diverse textile mix, a recommended textile sustainability initiative recommended by scientists and movement leaders. Our 100% renewable biodegradable duvet cover is made from award-winning nanotechnology processes crowned as one of this century's most eco-friendly textile achievements. We turn bamboo stalks into usable fabrics with minimal toxic waste production. In addition, all our fabrics are created in OEKO-TEX Standard certified factories, which means our blankets have minimal chemical treatment to increase durability and wrinkle resistance. These are just a few examples of truHugs sustainable business practices. Help contribute ideas to how we can deliver products that not only help you, but others and the planet as well.

>> Learn more about our values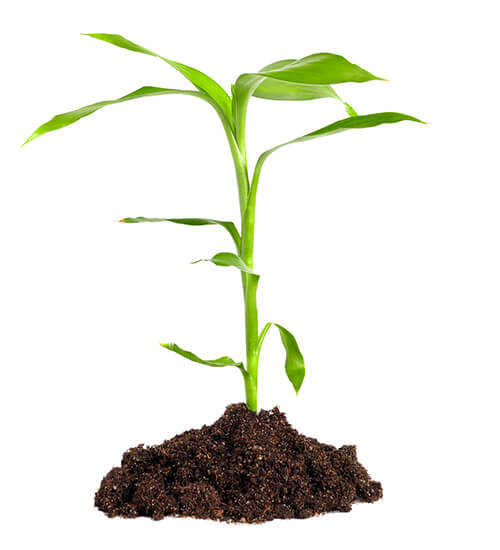 Supported by industry-leading warranty
We know your time is important. Have a peace of mind that if our product breaks down because of us, that we will repair or replace it free of charge.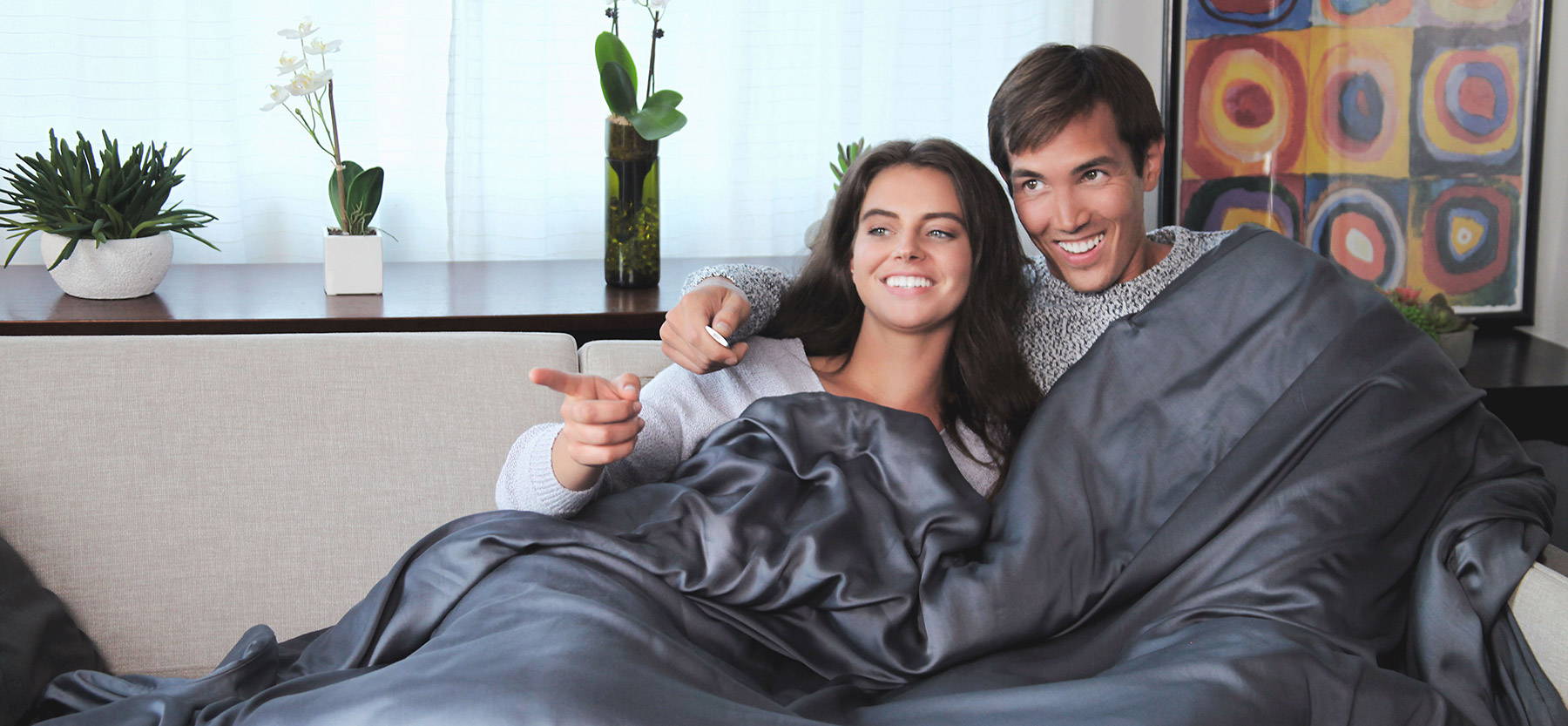 Balance your autonomic nervous system & tackle life with a relaxed confidence.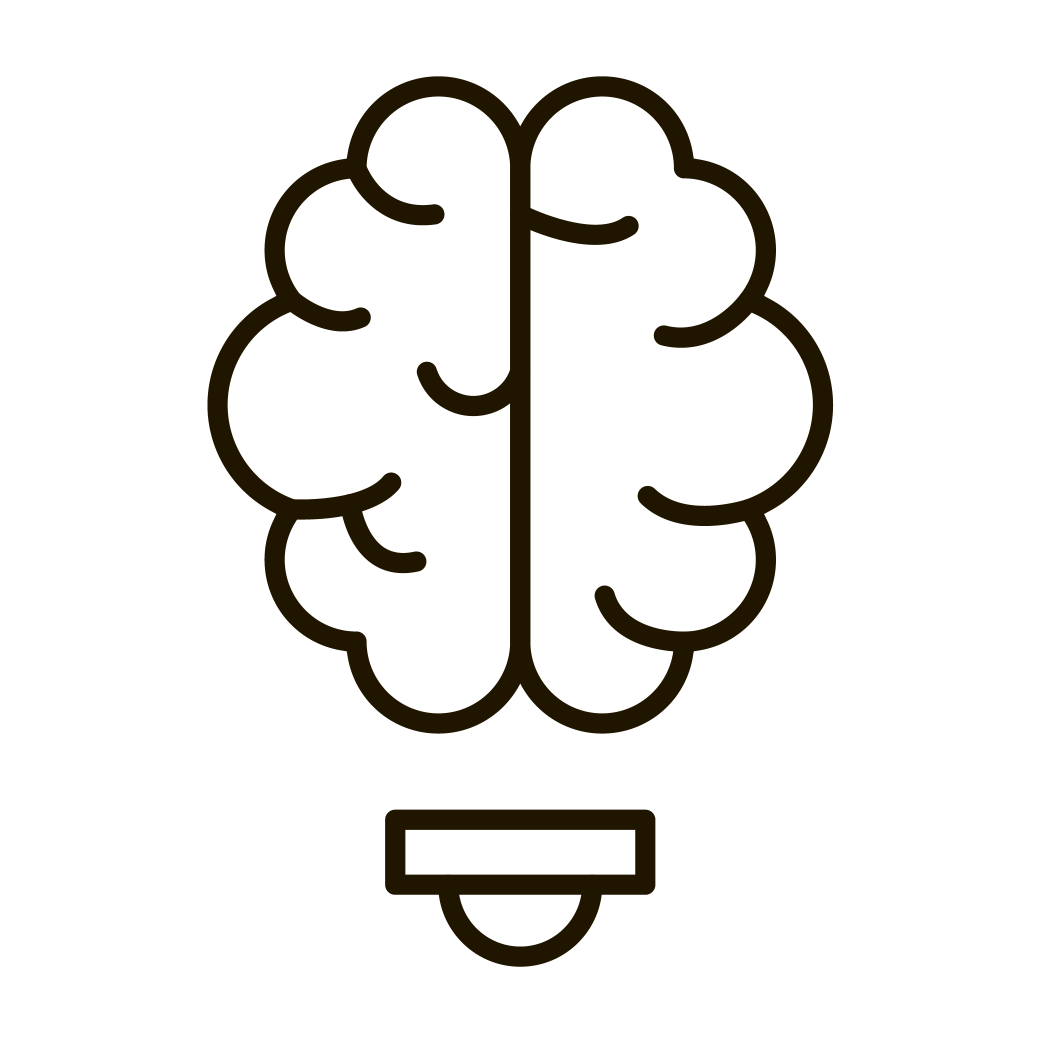 Unleash the power of the mind
See things clearly with a calmer mind as you excel at work. Get A+'s in your classes from unparalleled focus. Declutter and allow yourself to feel attraction towards people who matter. Feel grateful as you take notice all the small things. Engage life like Superman.

Achieve peak physical performance
Improve digestion and power your body with all the nutrients in your food. Find energy balance by improving blood sugar regulation. Escape pain that limits your activities of daily living. Calm your body after conquering that impossibly hard high-intensity exercise circuit you set for yourself.

Facilitate healing from past wounds
Truhugs helps decrease symptoms from a variety of disorders including ADHD, anorexica nervosa, autism, depression, and insomnia. For example, weighted blankets decrease number of night awakenings beyond that of the normal population for people with ADHD who struggle with sleeping. Free yourself from medication and decide on truHugs.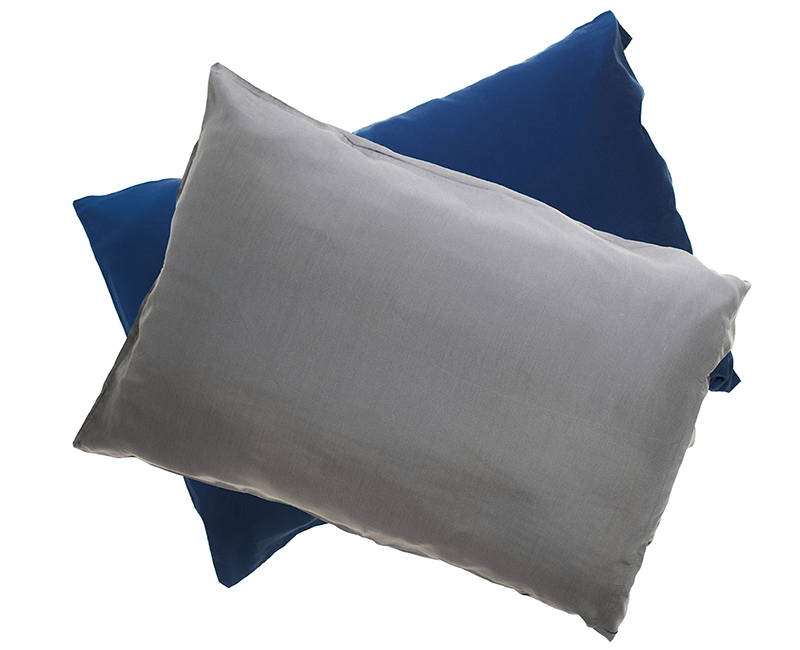 Two free bamboo pillow cases with every order
We offer free 4 -5 day delivery. Need the blanket faster? We offer affordable expedited shipping.
Our system uses Shopify's secure SSL encrypted payment. You can be sure your information is kept private and secure.
Decide our product is for you? Track your returns with shipping fully paid using our convenient online order tracking portal.
"Mind & bodies are like flowers, they only open when the time is right."
Customer Reviews
02/16/2019
Sheri Zwaanstra
Buying my second one!
I loved my first one so much that I'm buying a second one! I want one to sleep with and one to use downstairs when watching television. This blanket not only helps me sleep better (only RX sleep meds have been able to do that for me and I have tried EVERYTHING!), but it helps with my anxiety. I just got off a SNRI (antidepressant) that helped me with my severe anxiety and musculoskeletal pain because of the side effects of the SNRI. My anxiety and pain are at an all time high due to the rebound anxiety and pain associated with withdrawal from a SNRI. This blanket helps with both my anxiety and pain. I was going to wait until there was a special but then decided my well-being is too important and this blanket is worth every penny, even at regular price. I bought the 20lbs one this time from Amazon so I can interchange them as needed. I will eventually purchase one for my daughter that struggles with anxiety and sleep too. She wanted me to wait until she got into a more stable living situation as she will be traveling for the next year. I did a ton of research on which one to buy and I went for this one because of the cooling cover, the way it's made, it's washable, and it's eco friendly. I love the cover and the pillowcases. I don't overheat! Thanks Truhugs.....for making such a high quality blanket that is eco friendly too ❤️!!
02/16/2019
TruHugs Weighted Blankets
Thank you so much Sheri for helping us market our product with your glowing reviews. Good reviews are especially important in e-commerce. I personally greatly appreciate your support. Please, if there is anything I can do to help you, let me know! Jon THWB
02/09/2019
Sheri Zwaanstra
I love my Truhugs blanket!
I'm so impressed with this blanket! It does help me sleep better and deeper (my Fitbit lets me know that I am)! I struggle with anxiety and this blanket helps with that too! I tend to be a hot sleeper so I was worried about that but the cover that comes with the blanket, does keep me from getting too hot. I also appreciate that the cover was on the blanket when I got it so I didn't have to do that. Don't hesitate to buy this blanket from this company. They are easy to communicate with if you have any questions. I will be buying from them again should I ever want another one for downstairs!
Better sleep, very knowledgable brand, sized too small for 2
I found this website tucked behind 20 pages of weighted blanket search results. Their info has helped me learn a lot. The blanket is well made and very weird in how cool it is yet is warm enough to drift off to sleep with. It is a bit small for 2 people, which I bought it for and thats why I took one star off.
TRUHUGS 4EVER
Jon is the best!
Great blanket...AWESOME support
I liked it. Thanks guys for your awesome customer support. Let me know if theres any other way I can help.