Free your mind and your body
Weighted blankets help you think and act with calm confidence afforded by a balanced autonomic nervous system. Try truHugs with a 100% customer satisfaction guarantee!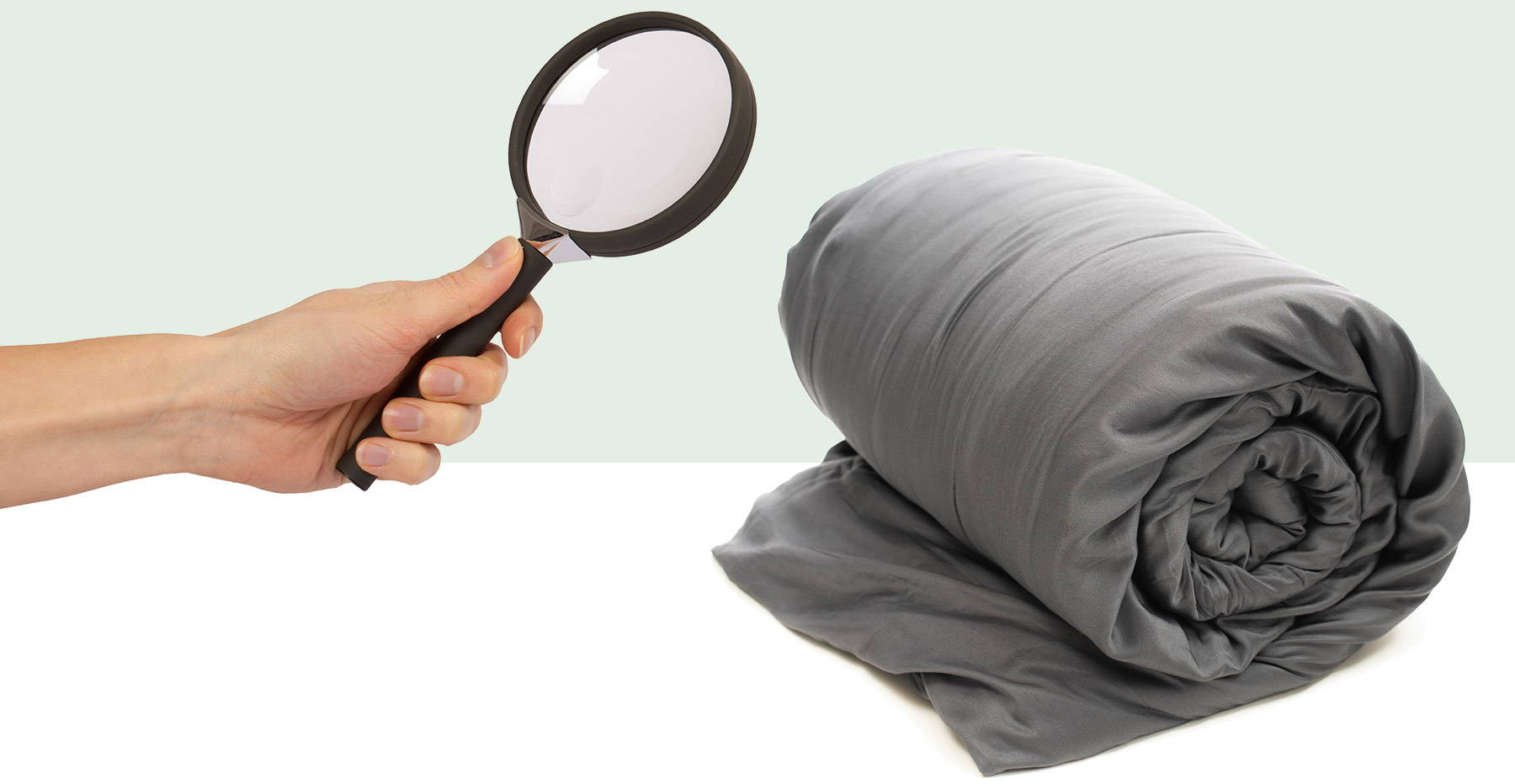 Reduce feelings of stress & anxiety

Think with a calm reserve as your "fight-or-flight" nervous system is dampened.

Increase happiness

Feel content & reduce depressive symptoms.

Increase attention & focus

Stop seeking and be distracted by trivial stimuli your body interprets as threatening.

Reduce sexual dysfunction

Spend that evening with your special someone as you stop worrying.
Improve digestion

Increase stomach and intestinal activity to keep your system clean.

Reduce pain

Quell your c-fiber 'pain' nerves as you make it through your hustle and bustle.

Regulate energy expenditure

Allow your liver to keep your blood sugar steady, decreasing your need for sweets.

Calm the body

Reduce the amount of adrenaline released and lower your heart rate.
Helps decrease disorder symptoms
ADHD
Alzheimers disease
Anorexia nervosa
Autism
Bipolar personality disorder
Binge-eating disorder
Border-line personality disorder
Depression
Diabetes
Fibromyalgia
Insomnia
Incontinence
Schizophrenia & other psychosis
Sensory processing disorder
In order to maintain our firm commitment to presenting information honestly, let us proudly state:

All the 'cited' therapeutic benefits on this page are stated to be experienced by study subjects in prior scientific studies conducted on weighted blanket use and how weighted blankets work. However, your own experience with truHugs or other weighted blankets may differ. Try truHugs for yourself risk-free to see!
Calm your nerves and enter into a peaceful restorative sleep. Sleeping quality statistical indicators below are presented. The data is derived from research studies directly examining the effects of weighted blanket use.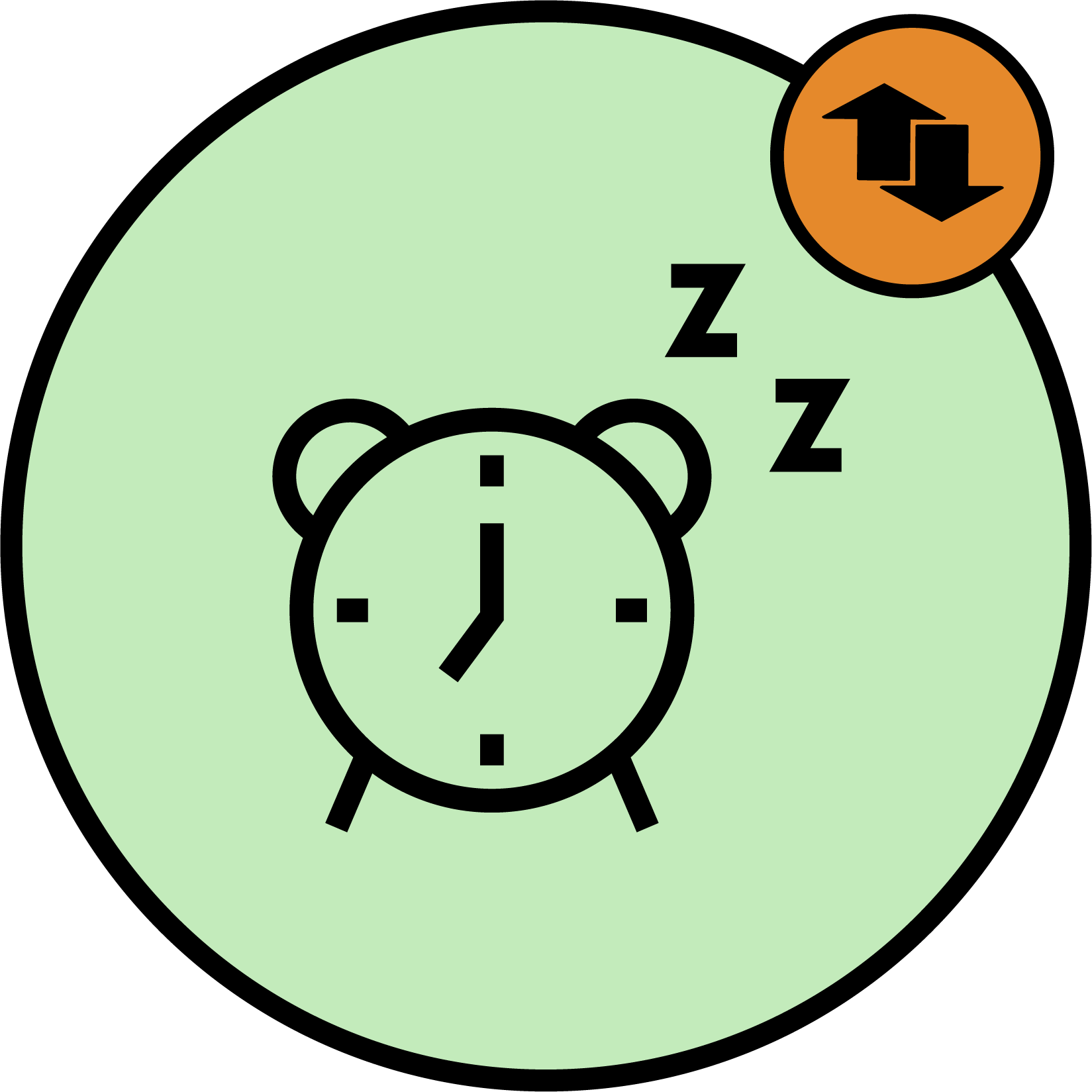 after using weighted blanket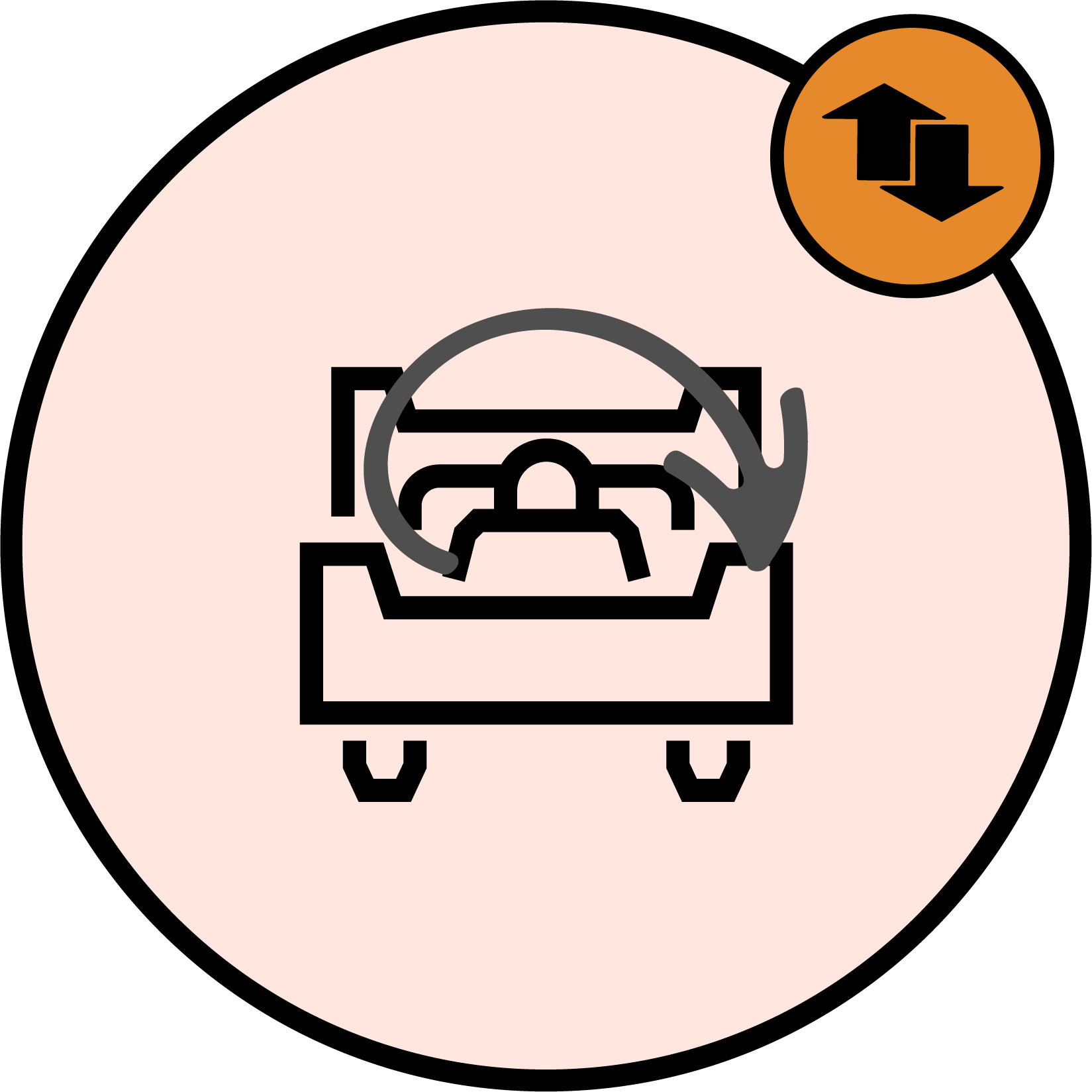 after using weighted blanket
after using weighted blanket
after using weighted blanket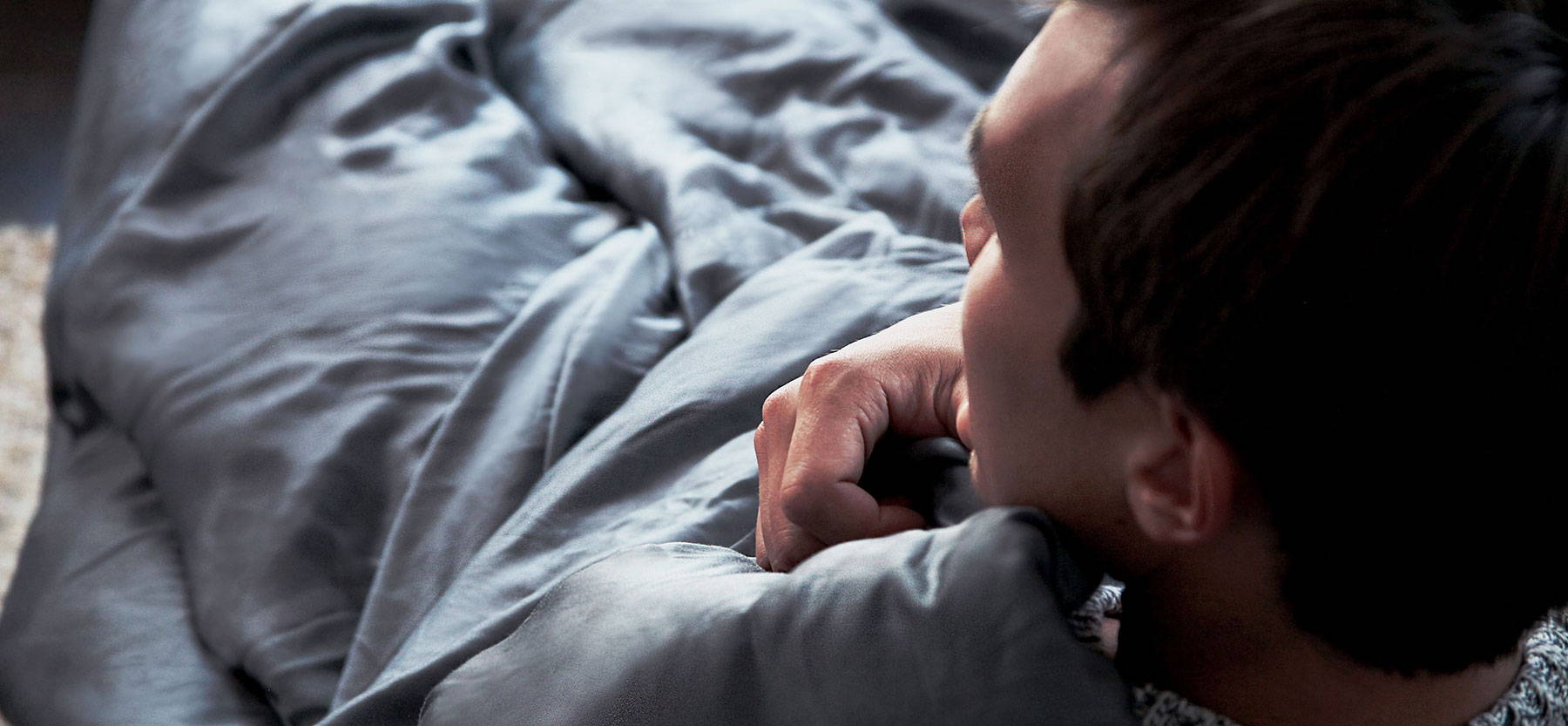 Live with peace and happiness
Improve your mood & live life to the maximum. Cognitive statistical indicators below are presented. The data is derived from research studies directly examining the effects of weighted blanket use.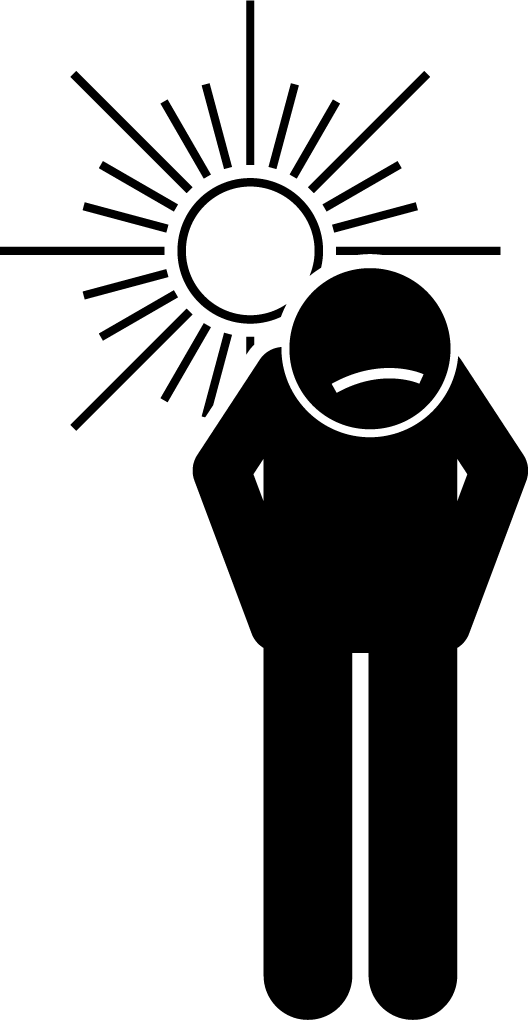 Decrease symptoms of depression by 59%.
Increase attention by up to 16%.

Decrease feelings of anxiety by 52%.
How truHugs weighted blanket works
Skin receptors sense stable environment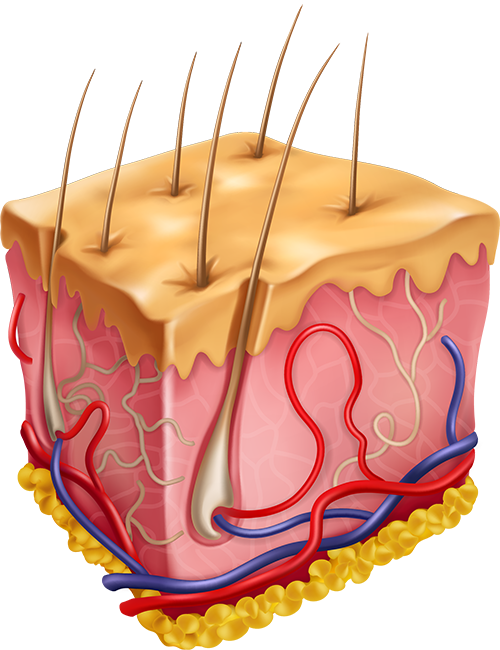 truHugs weighted blanket provides feeling of being hugged through evenly distributed pressure. Mechano-receptors in our skin detect this grounding pressure and send a signal up to our brain. Without the pressure stimulus, our body is on constant alert for new and changing stimuli.
Brain assumes the environment is safe
Our brain receives the signal that our body is in a stable environment, and increases valgus nerve transmission. In parallel, serotonin & melatonin (feel-good relaxation neurotransmitters) are released while cortisol (stress hormone) release is inhibited.  
Body assumes the environment is safe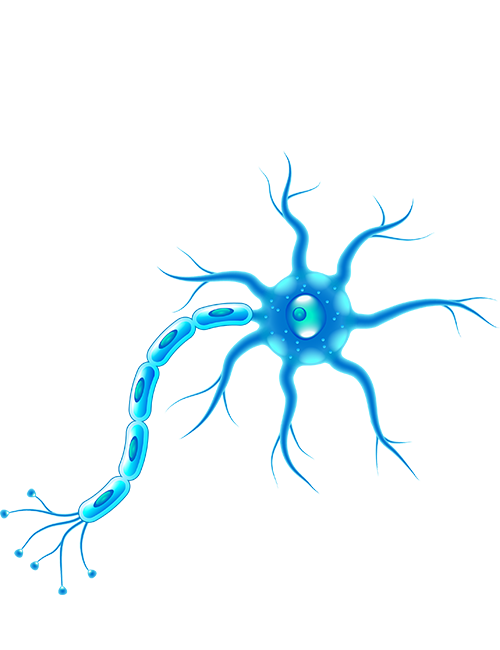 The balance of our autonomic nervous system shifts, increasing parasympathetic nervous system activity while decreasing sympathetic nervous system activity. This process slows heart rate, increases digestion, and prevents secretion of epinephrine and norepinephrine, adrenaline stress-associated hormones.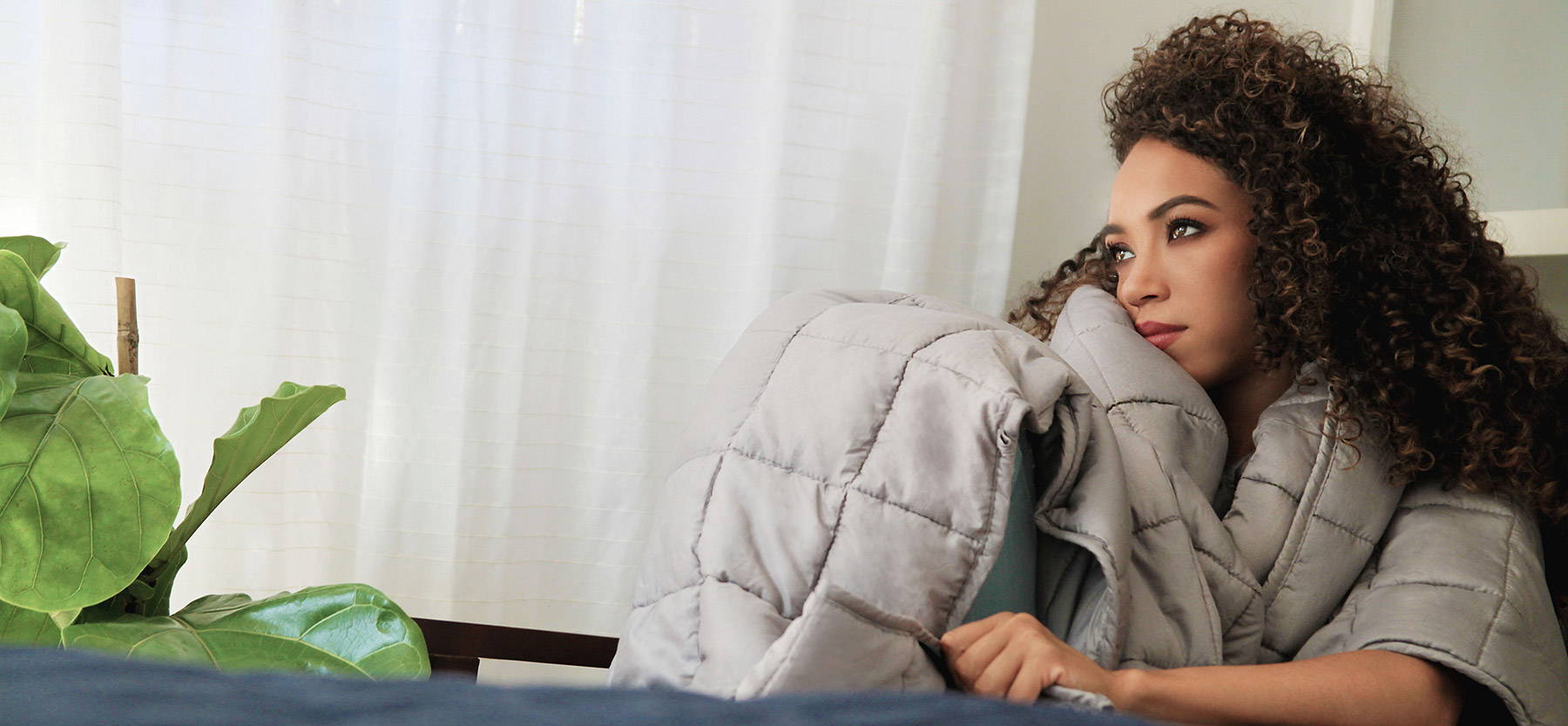 Our approach to reviewing the literature
TruHugs is dedicate to a comprehensive weighted blanket literature review not only to educate consumers, but improve their products. First, we will review all the weighted blanket clinical research that was performed directly on weighted blankets. Second, we will critique the flaws in specific weighted blanket study designs. Third, we explore the additional questions we must ask to confirm whether claims made on weighted blankets are true. This process may entail deep investigation into many secondary resources. It is our hope that our attention to detail will let us improve TruHugs together.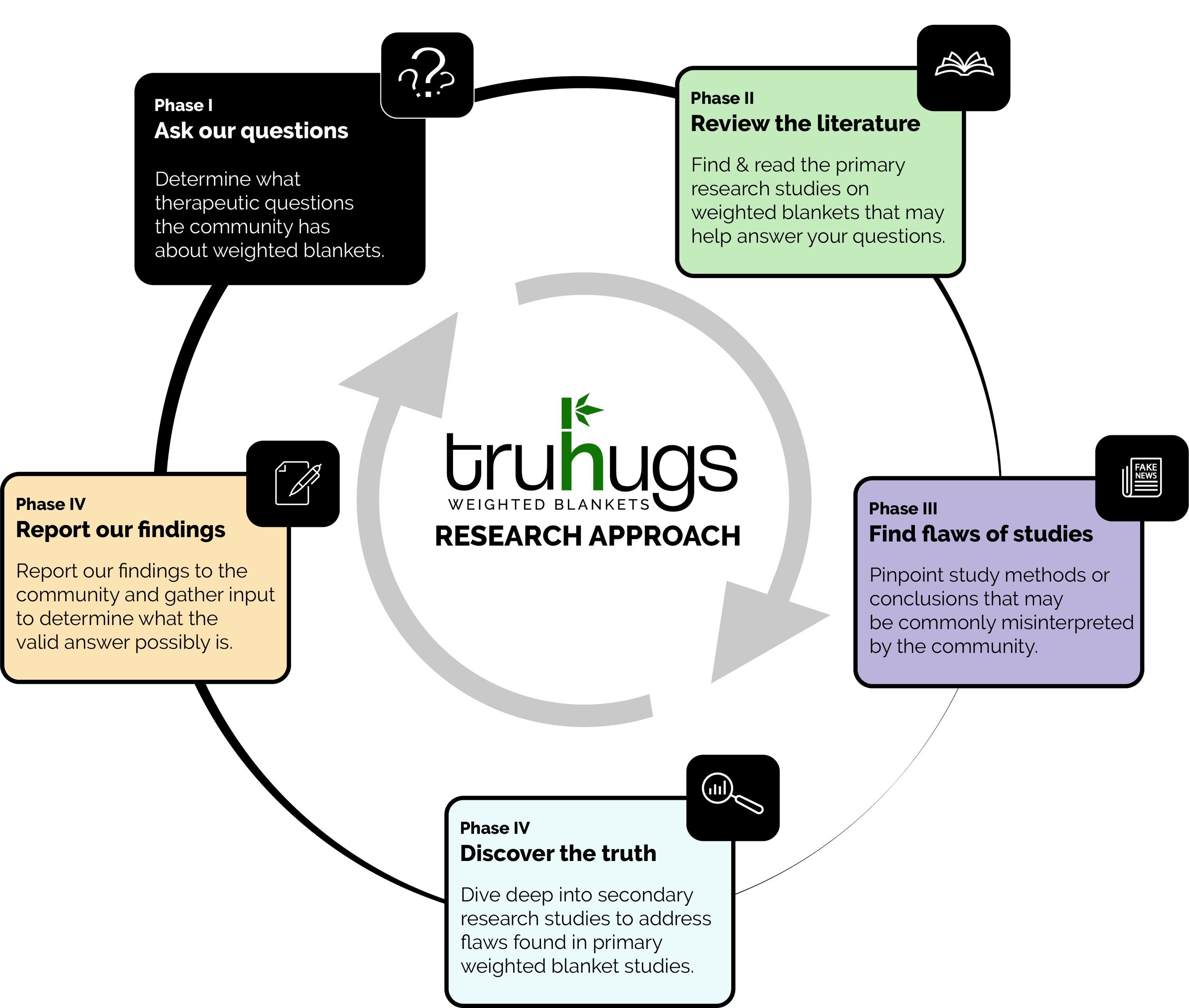 Still not convinced our product will help?
Need more? Want to see the references and the research for yourself? Enjoy our easy-to-understand break down of the research, article-by-article, behind weighted blankets...written from a scientific skeptic's point of view. Contribute to discovering the flaws in weighted blanket claims made by marketing firms. Determine, for yourself, whether our product will truly help you through our concise literature review summary.
Our blog is updated 3 times a week with high-quality original well-referenced articles by educated scientists and engineers, not business people or marketing article writers. Come check us out, you might just save a little time in making the best decision in topics regarding wellness, sustainability, and alternative therapies.
"When you connect to the silence within you, that is when you can make sense of the disturbance around you."